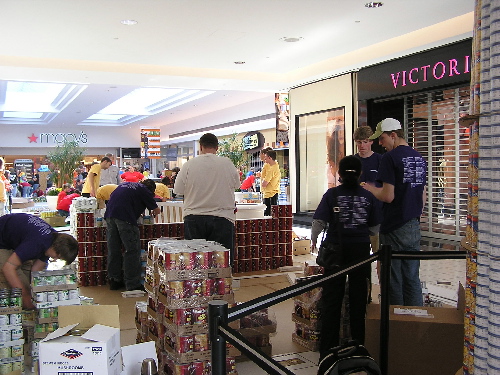 Starting the project.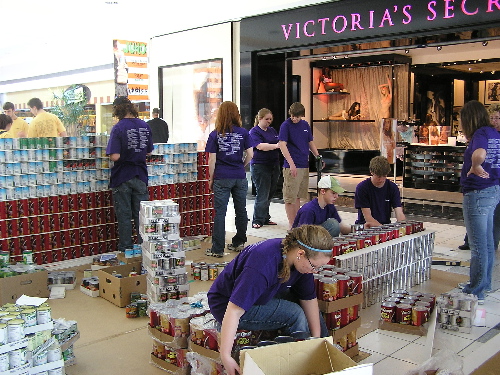 Building the different parts. The design is in Eric's head!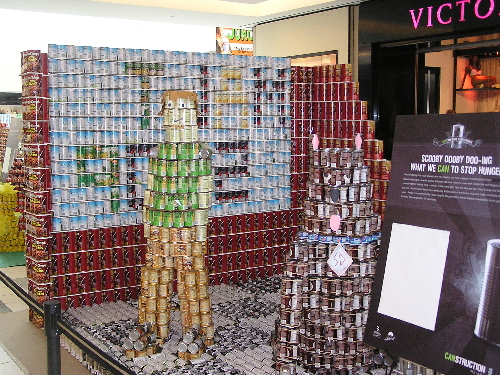 Finished project 9 hours later. Shaggy and Scooby Doo in Malt Shop.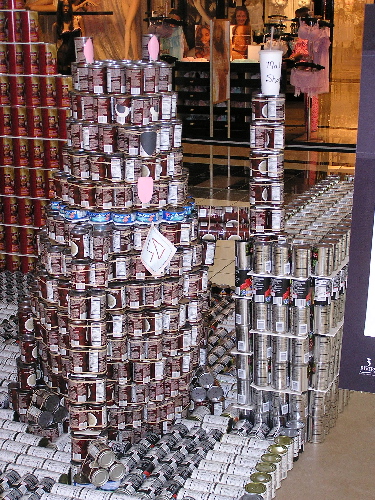 Scooby holding malt cup.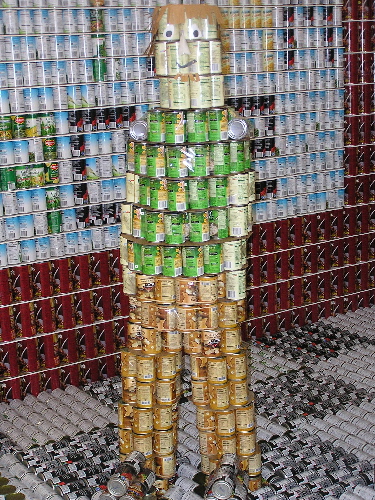 Shaggy standing by.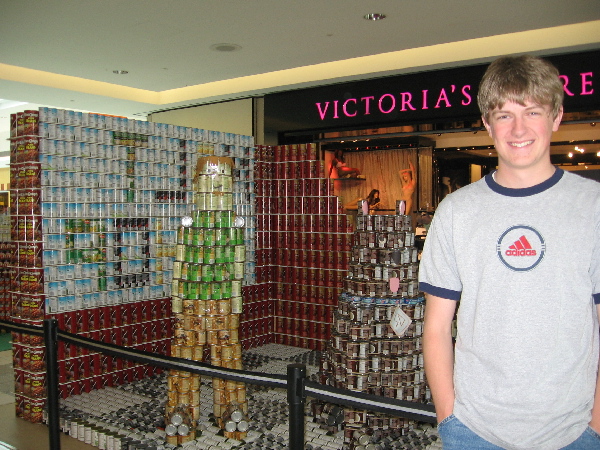 Eric by the masterpiece. CANtastic!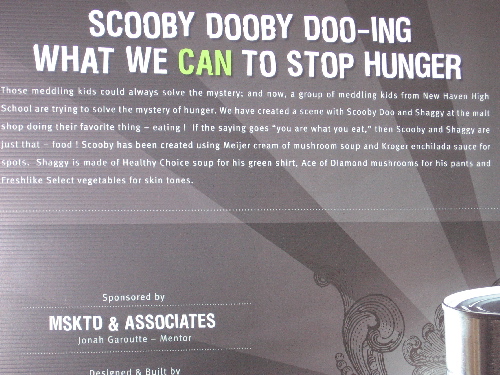 Eric wrote this--hope you can read it.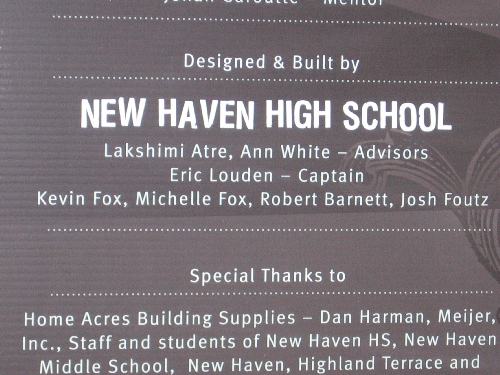 Eric=Captain of CANstruction team.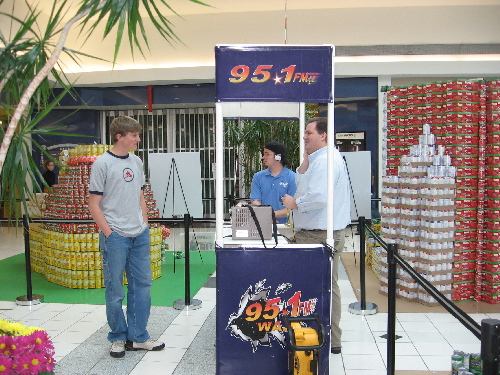 Eric was asked to be on the radio!!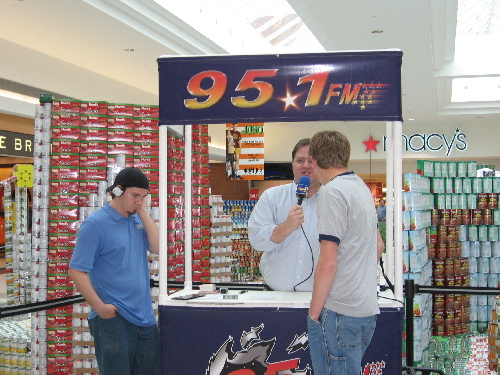 Eric being interviewed by DJ.